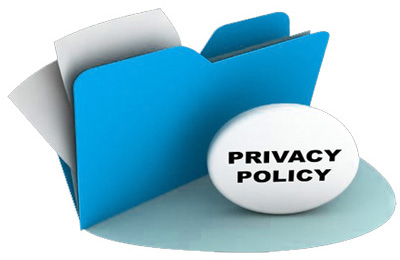 Privacy Statement
At Dalton Reseach Molecules, we have a firm commitment to protecting your privacy and security. Information that can identify you (called "personal information" in this policy) is required to apply for a position with Dalton Chemical Laboratories. We do not consider public information found in directories and listings or business names, addresses and/or contact numbers to be personal information.
This document summarizes what personal information we may collect, how we might use this information and the steps we take to ensure your personal information is handled appropriately. It also describes other important topics relating to your privacy. Our policies and practices are designed to comply with the Personal Information Protection and Electronic Documents Act (PIPEDA).
In general, you can visit this website without indicating who you are or revealing any personal information. However, to apply for employment, you will be required to provide relevant personal information including your name, address, telephone number and e-mail address as well as employment and educational history information. Furthermore, submitting an online Request for Quotation of our products or services will also require your name, and business information like your company name, address, email address and phone number. By providing such personal information, you will be deemed to have consented to our use of the information for the limited purposes set out below.
With respect to applicants' personal information, our commitment is as follows:
Accountability
Dalton Chemical Laboratories is responsible for all personal information under its control, including any personal information that is transferred to third parties for processing, storage or other purposes.
The Human Resource Department is specifically responsible for our compliance with the principles of the PIPEDA Code. Their responsibilities include making sure third parties processing personal information on our behalf provide a comparable level of protection.
Identifying Purposes
We will only collect and use personal information about our applicants to identify them and to communicate with them in terms of job opportunities with Dalton Chemical Labs. We will not disclose any personal information concerning our applicants to anyone else and we will not permit anyone else to use personal information about an applicant for any purpose without the applicant's consent. In order to accurately distinguish your candidacy and assess your qualifications, we collect various types of information such as:
Your name, address, telephone number, employment and educational history.
E-mail addresses of those who send e-mail to Dalton Chemical Laboratories.
Information volunteered by applicants relevant to the position for which they are applying.
Consent
Personal information will only be collected, used, or disclosed with the knowledge and consent of the individual when appropriate.
Limiting Collection
We will limit the amount and type of personal information collected to what is necessary for our identified purposes. We will only collect personal information by fair and lawful means.
Limiting Use, Disclosure, and Retention
Personal information will not be used or disclosed for purposes other than those for which it was collected, except, as previously stated, with the consent of the individual or as required by law. Personal information will be retained only as long as necessary to fulfill the identified purposes. We may share your personal information with unaffiliated third parties. For example, we may use a third party to perform reference checking. Any third party is required to adhere to our privacy policy. If required by law or an investigative body, Dalton Chemical Labs may also be required to release your personal information. Dalton Chemical Labs will have no legal liability for such disclosures. If personal information is no longer required to fulfill the identified purposes, it will be destroyed, erased, or made anonymous.
Accuracy
We will be cautious in our efforts to ensure personal information is as accurate, complete, and up-to-date as necessary for the purpose(s) for which it is to be used.
Safeguards
We will protect all applicants' personal information in our possession from unauthorized access, alteration or inadvertent destruction through the use of appropriate security safeguards. Dalton Chemical Labs takes reasonable measures to protect your personal information from unauthorized access through the use of firewalls, physical security and use and access policies for employees. We safeguard applicant information from unauthorized access by limiting the number of employees permitted to access such information.
Openness
We are committed to providing you with understandable and easily available information about our policy and practices related to the management of your personal information.
Individual Access
Upon written request or by email pm@dalton.com, we will inform an individual of the existence, use and disclosure of his or her personal information and we will give the individual access to that personal information in an appropriate format. An individual can challenge the accuracy and completeness of his or her personal information and have it amended or removed if requested.
Challenging Compliance
If you have questions regarding our Privacy Policy, the security of your personal information or our compliance with the Personal Information Protection and Electronic Documents Act (PIPEDA) or similar provincial legislation, refer to the "How to Contact Us" section below.
Terms
By using the Dalton Chemical Laboratories Career Opportunities Web site you signify your agreement to the terms of our privacy policy. If you do not agree with these terms, please do not disclose any personal information on this Web site.